Match archives
Our Swedish friends have thrown down the gauntlet to hold our annual match for the (imaginary) Rider's Cup next Wednesday, September 23rd.
Christer Nordstrom assures me that he has a total of 8, possibly 9, players lined up, and the intention is to play 2 or 3 singles matches and three greensomes, with tee times booked from 9.40 at Villarceaux.
If you are interested in playing and having lunch together afterwards, please let Simon know ASAP.
Remember, this is a GIVE & TAKE, so each player should come armed with a small gift (guideline is no more than 10€)
Another win!
Well done team!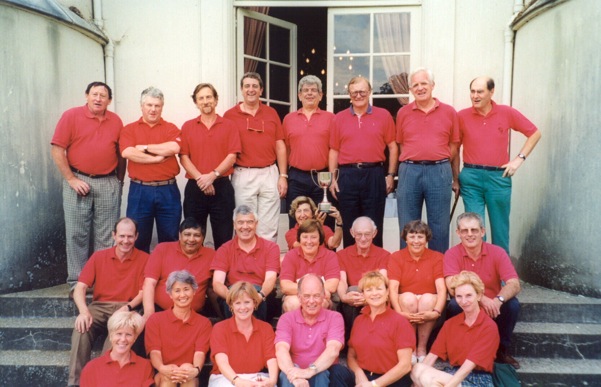 Looks like the A-team was victorious!