The Golf Section has a busy Autumn planned both for Section members and SAC members in general. Starting with another Golf Initiation session open to all at Meudon on Thursday at 6 pm with the Villarceaux pro, Franck Aumonier. Then many will be off on Friday to visit the Sablé Solesmes Golf Club for an Autumn Weekend. Read on for more things to do, including a continuation of the offer of a free lesson for prospective Section members.
July has arrived, and that can only mean one thing. The Golf Section's summer Eclectic competition has started! As usual, it runs from dawn on 1 July to midnight on the 31st of August. (The entry fee is 5€.)
You may enter a maximum of 6 cards
Cards must be entered ON THE DAY and placed in the box at the secretariat.
There is a gross and a net prize for ladies and for men. The net prizes will be determined based on handicaps as of July 1st
If you enter a Villarceaux competition (strokeplay or Stableford) during July or August, you may enter that card for the eclectic – ask the secretariat for a photocopy of your competition card and put it in the box
So book your start times...
Read on to see the 40th Spring Cup results - both Gross and Net. (See also the results on the FFG site.)
The original plan was to go to Roncemay for the Autumn golf weekend, however, they were unable to provide sufficient accommodation so the choice is now Sablé Solesmes, halfway between Le Mans and Angers some 250 km from Paris. It has 3 9-hole courses and we've played there before. For a change, we plan to go there from Saturday to Monday (18/19/20 Sept) instead of the more usual Friday to Sunday. Please fill in the form attached to the main article by the end of June if you intend coming. You will also find the detailed proposal from Sablé Solesmes.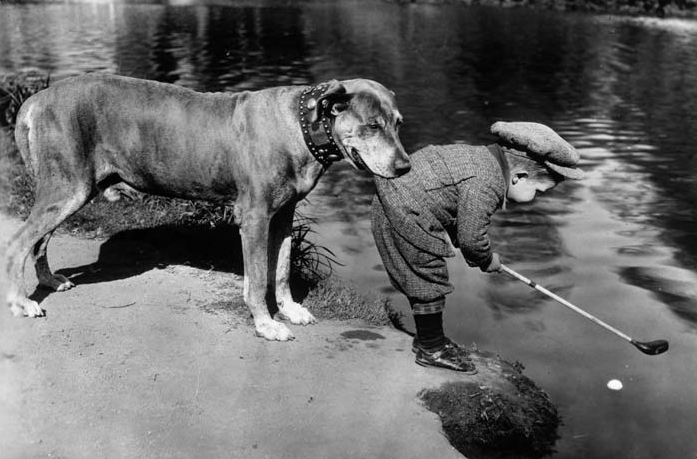 Under 5s may be assisted in their stance without penalty (Rule 14.2, amended).